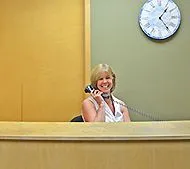 Child and Adolescent Health Specialists, PC provides care for children from birth through 22 years of age. We are currently accepting new patients. If your family is new to the area or you are an expectant parent, we encourage you to call and speak with one of our receptionists who can answer any questions you may have.
Please be prepared to present your insurance card at each visit which will ensure accurate billing of your insurance company. If your insurance company requires that you pay a co-payment for office visits, payment is expected at the time of your visit. We accept cash, checks, Mastercard, VISA, and debit cards.
If your insurance company requires that you designate a primary care physician, please be sure to contact them with that information at least 24 hours prior to your appointment. We are In Network with the health plans listed below for our General Pediatric practice. Please be aware there are currently many plans under each insurance carrier. We are NOT contracted with any Limited Network Plans and some self funded plans may not include our providers. You can check your insurance website or call the member services number on your insurance card to determine if we are in your network. If we are Out of Network, you are responsible for the costs of our services not covered by your insurance, which may be greater than in network provider. Please call and speak to our billing manager with insurance questions at 781-923-1838.
Aetna
Blue Cross Blue Shield
Cigna
Fallon
Harvard Pilgrim Health Care
Allways Health
Tricare
Tufts
United
MassHealth MGB ACO only
For Developmental-Behavioral Appointments, we are In Network with Blue Cross Blue Shield, Harvard Pilgrim, Tufts, Fallon and Tricare. If you are covered by any other insurance company, you may pay privately for a visit and we will provide you with a receipt with the proper codes to submit to your insurance company for reimbursement. We recommend you contact your insurance to verify you have out of network benefits.

Patient Forms
Please review our Vaccine Requirement Policy below under Office Policies, prior to completing new General Pediatric patient registration. Forms can be emailed to [email protected]