Child & Adolescent Health Specialists, PC
223 Chief Justice Cushing Hwy, Suite 201
Cohasset, MA 02025
Phone: (781) 383-8380
Fax: (781) 383-8382

Office Hours
(Hours subject to change)
Monday: 8:00am – 5:30pm
Tuesday: 8:00am – 5:30pm
Wednesday: 8:00am – 5:30pm
Thursday: 8:00am – 5:30pm
Friday: 8:00am – 5:00pm
Saturday: 8:00am – 12:00pm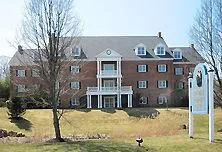 ---
After-hours Calls
After hours calls for urgent issues are managed by our providers. Call (781) 383-8380 and follow the prompts.
If your child has an unforeseen medical emergency that requires immediate attention, you should go directly to the nearest Emergency Room.
Nurses and our providers are available after hours including holidays and weekends, to answer your questions and concerns if your child is sick or injured. We encourage you to speak with one of our clinical team if you think your child may need treatment. Nurses and providers can advise you on the best course of action. Please call our office during regular business hours for matters related to appointments, medication refills, referrals, or billing. If your child has an urgent medical problem during evening hours, weekends, or holidays, please inform our answering service of your concerns and the on-call nurse or provider will be paged.
It is our policy to return after-hours phone calls as soon as possible. Please remove any blocks from your phone that would prevent the nurse or provider from reaching you. We suggest that you call the answering service a second time if you did not receive a return call within 30 minutes as the original message may not have been transmitted properly.
In the rare event that your after-hours call is not answered by the answering service at our office phone number at (781) 383-8380, possibly due to phone service interruptions, please call our answering service directly at (781) 236-4575