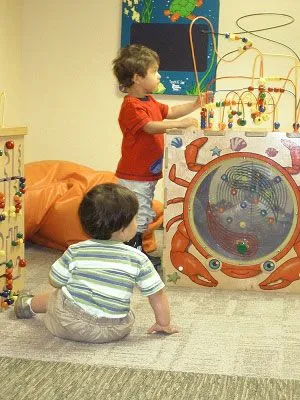 At Child and Adolescent Health Specialists, PC, our physicians believe that the best health-care for children is provided in partnership between families and health professionals. Our team approach to holistic healthcare includes patient and family, your chosen Primary care Physician who will oversee your children's health needs, our Developmental-Behavioral Specialists and Clinicians when needed, and our clinical and administrative support staff, to assure all your children's needs are met in a coordinated manner, on an ongoing basis. We care for patients from newborn through college. We provide comprehensive pediatric care services, including newborn care, same-day sick visits, well-child visits, allergy treatment, fever, and much more to keep your child healthy.
We value your insight and perspective as a parent. Therefore, we are committed to fostering open communication and mutual respect. We are dedicated to exceeding your expectations.
General Pediatrics and Developmental-Behavioral Pediatrics caring for patients form newborn thru 23 years of age
An inviting, child-friendly, state-of-the-art office environment
Convenient office hours for well and same day sick with early morning and every Saturday appointments
Telehealth appointments as appropriate
Emergency access to one of our providers available 24/7 for urgent issues. Call our main number 781-383-8380 after hours or Holidays to reach the nurse or provider on call
Certified Lactation Counselor on staff
Specialization in developmental, behavioral and mood disorders, and learning problems
On-site behavioral health clinicians
Trained Healthcare Providers in Concussion Management and ImPACT testing
Referral and Coordination of patient healthcare needs by your Primary Care Physician, with appropriate area specialists
On-site clinical therapists, lab, children's dentistry, adult medical and dental offices, and physical therapy in our building
We are proud to continue to attain the highest quality care ratings for service to the needs of our patients throughout the South Shore in Cohasset, Hull, Hingham, Weymouth and Quincy, to Scituate, Norwell, Duxbury, Kingston, Marshfield, Pembroke up to the Bridgewaters. Our specialists see patients from local area towns, as well as Cape Cod, Plymouth, Carver, up to Mansfield, and Brockton area towns.

Our facilities are designed to provide the best possible experience for children and their parents during their visit. We have a "reception room," not a "waiting room," because we want you to feel welcome and promptly served.
We are pleased to be able to offer superb primary care as well as access to a unique blend of subspecialists, should the need arise. The services offered both in our practice as well as onsite in our building are very rare outside of large medical centers. And it all comes with easy access and free parking!
Call us at 781.383.8380, our providers care for patients from newborn up to 23 years of age.