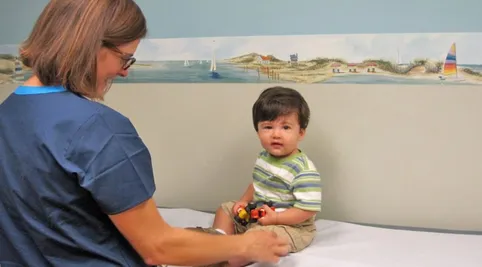 We have designed this page specifically for you, our parents. Listed are articles and pdfs of topics that we feel are relevant to your children's health, growth and development.
We have compiled many of these in response to questions you frequently ask us, such as Tylenol and Motrin dosages or how to introduce solid foods to your baby. We thought it would be more resourceful to have them available to you at any time.
We will continue to add additional information on an ongoing basis. Please feel free to let us know if there is something in particular you feel would be helpful to add to this list.
Q & A
Q. Where do I find dosing information for Tylenol and Motrin?
A. Click the link on this page under Medications and a detailed chart pops up. If you do it from your smartphone you can screen shot it to keep on your phone
Q. Are you open on Saturdays? Evenings? Holidays?
A. We are open every Saturday from 8am-12pm. We have late hours every Thursday and we are open on all the minor holidays.
Q. What do I do if my child is sick when the office is closed?
A. You can call the main number, 781-383-8380, anytime after hours to speak with a physician on call. The doctor can advise you and together you can come up with an appropriate plan of care.