Dr. Susan Clinton Martin, MD MPH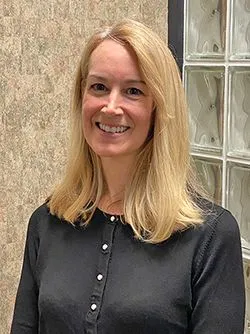 What she loves best about being part of Child and Adolescent Health Specialists is the smaller size of the practice which allows for her to connect with her patients in the most personalized way that has always been her trademark style. She has been very excited to share her new practice setting with her established patients, who remark on the exceptional warmth of the staff and office atmosphere.
Dr. Martin continues to be on staff at South Shore Hospital and have access to their system, as are our physicians. She will now have direct access to our Developmental-Behavioral Pediatricians, our staff Clinical Social Worker, specialists within MGB/ Mass General Hospital for Children, in addition to the current specialists she refers to through South Shore Hospital and their affiliates. Patients do not need to change their specialists to see Dr. Martin at our practice. If you like the care you received before, you're going to love the care you receive now!
We offer a wide range of pediatric services and treatments to keep your child healthy, including newborn care, well-child visits, allergies, fever, & more. For urgent care issues, we are your urgent care providers with same-day sick appointments available every day either in person or virtual if appropriate. Call our office and we will direct your care in the best way for your child.


We welcome patients newborn through 23 years. If you have any questions, please call our receptionists at 781-383-8380 option 3. A live person answers, or on the rare occasion the phones are all tied up, you have the option to hold or to leave a voice message and receive a return call, usually within 10 minutes. To register as a patient, please complete the appropriate registration packet on the forms page and email to [email protected].
MassHealth Patients
Call 1-800-841-2900 and have member services move you into the MGB ACO. If you need assistance, call Linda our billing specialist at 781-923-1838 and she will call MassHealth with you. You can also complete and fax this MassHealth Change form.